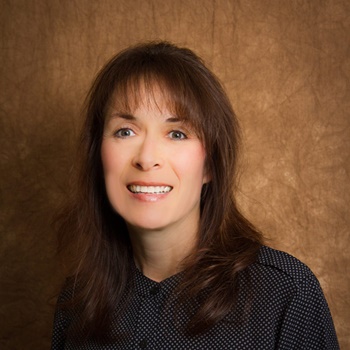 Rebecca Jenson, FNP
Family Practice
Education: Master of Science, Advanced Practice Registered Nurse, Post-master certificate in family practice
Alma Mater: Weber State, University of Phoenix, University of Utah
Specialty: Certified Family & Womens Health Nurse Practitioner
Clinics: Riverton
A little more about Becky
Becky Jenson is a home grown native Utahn. She is a certified Family & Womens Health Nurse Practitioner. Becky loves working with her patients in promoting health & wellness in all aspects of their lives.
Becky graduated from Layton High School in 1982. She attended Weber State College graduating in 1984 with an Associate in Nursing. She worked in several local hospitals from 1984-1998 in labor & delivery, med-surg. ICU & rehab. She also enjoyed teaching child birth classes at this time. While raising 6 children and building a new home, she returned to school graduating in 1997 with honors from University of Phoenix in 1997 with her Bachelor's degree in Nursing. Becky graduated from the University of Utah in 1999 with her Master's degree in Nursing, and in 2001 she completed a post-master certificate in family practice.
Becky lives in Bluffdale with her wonderful husband Mike and their 7 children. She is the proud "Nana" to several grandchildren. She loves to spend time traveling, camping, and fishing with her family. In her quiet moments she is an avid reader of history, health, wellness, and nutrition.