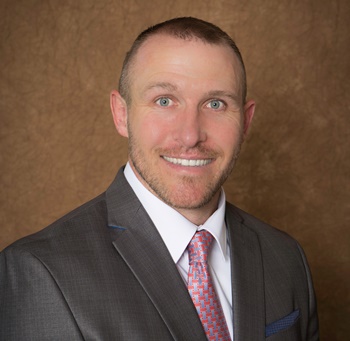 Dustin Jones, FNP-C
Family Practice
Education: Bachelor's Degree in Nursing, Master of Science in Nursing Practice
Alma Mater: Weber State University
Specialty: Family Practice
Clinics: Riverton, Saratoga Springs
A little more about Dustin
Dustin was born and raised in Monticello Utah where he graduated from Monticello High School as part of the class of 2000. Growing up Dustin was active in sports but especially loved baseball and has been a die-hard Cubs fan for as long as he can remember.
After completing his Bachelor of Science in Nursing degree from Southern Utah University in 2009 Dustin was able to return to Monticello and work as a nurse in the same hospital he was born in, providing care for his friends and neighbors until moving to the Salt Lake Valley in 2016. Dustin completed his Master of Science in Nursing Practice Degree from Weber State University.
In his free time Dustin enjoys golf, coaching little league, and spending time with his two children.